Powerful insight into stock, revenue and profit
Manage risks, boost performance and generate more success for your business with Venners, the operational experts for hospitality.
Operational hospitality experts
Trusted partners for industry leaders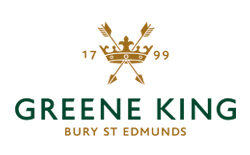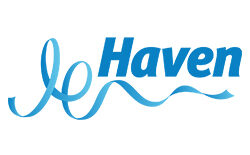 Audit and advice services
Evolve and grow your business into a better version of itself with our winning combination of money-saving and money-making auditing and advisory solutions.
Improve gross profit
Minimise shrinkage
Optimise stockholding
Maintain quality and standards
Challenge non-compliance
Manage risks
Cut financial losses
Improve efficiency
Benchmark your business
Our versatile stocktaking, auditing and advice solutions see us working with many sectors in the UK and further afield. These include the food service industry, licensed trade, entertainment industry, food and drink manufacturing, as well as retail sectors.
"We have engaged with Venners for their Stock Taking and Consultancy services. Venners provide a friendly, professional and supportive service, for which we are extremely grateful."
"Venners are a key support partner of Hollywood Bowl Group, the wealth of expertise of their team – office and field based – have provided great support and training to our 64 Bowling and Golf Managers when conducting and managing their stock counts more accurately and smoothly."
"I have engaged with Venners for stocktaking, compliance, and staff training. They have always been supportive, dedicated, and thorough. Their team have helped me improve my yield during a challenging period via their Stock Excellence workshops and Till Monitoring services."
"Venners have provided monthly stocktaking services on F&B for Ronnie Scott's since 2013…The detail on the stock reports is very good and they have helped the venue to improve and maintain targets."
"In my role as Director of Finance the integrity of results is of utmost importance, however, they will always go hand in hand with the Venners approach of problem solving and ensuring best practice is implemented."
"We have found all of their team to be professional, hardworking, and to have a 'can do' attitude, which is refreshing and great to work with…Proper company, proper job."
"Very satisfied with Venners service."
"Not only have we seen an improvement in our beverage margins of around 2%, they have also provided us with numerous recommendations on how we can operate our business more efficiently."
"Working with Venners has been a reliable and accurate tool for us to be able to properly stay on top of our stock control and GP."
"We at Leaf Hotels have worked with Venners for more than 15 years and we have always found the service to be reliant, accurate and professional."
"We came to Venners late and with a complicated proposition, but the team didn't blink at anything we threw at them…we're so much more confident in our due diligence set-up going forward."
"Venners have always provided a professional, comprehensive and friendly service. Easy to understand reports, and their staff offer guidance and support to enhance the business needs."
"We are a community pub and none of the directors have any pub experience, so it's been a huge help having Venners on our team and helping us to understand our stock controls, stock levels and margins."
"I just wanted to say a huge thank you! The Stock Excellence Workshop was so beneficial, the feedback from the team was excellent."
Turning data into results
Venners data-driven procedures and analysis lead our clients to business success.
LET'S DISCUSS YOUR CHALLENGES
Holistic control solutions
We provide a variety of profit boosting packages for customers across our range of business services. Speak to us today for a bespoke quote for your business.