Find your dream career at Venners
Join our professional team of stocktakers, auditors and consultants.
Nationwide job opportunities
As the UK's leading licensed trade stock take and compliance audit company, we employ stocktakers and auditors who operate across the nation. We take great pride in our people, teams and training, offering the only BII accredited training the United Kingdom, which is widely recognised to be the best in the licensed trade and hospitality industry. That means that a Venners trained stocktaker can cope with the very highest level of expecations demanded by customers.
"Training was hard work, a lot of new information to process, but I could always run any questions by people who know their job extremely well."
"My initial plan was to be here for 6 months due to an accident at work and then get back to pub management, but 6 months has turned into 6 years now. Love working within venners."
"Venners has given me the fantastic opportunity to add to the skills and experience I gained from two decades in hospitality operations. I now have the great pleasure of helping businesses develop and flourish by providing valuable consultancy services."
"From the moment I stepped into the Venners head office to start my training I was immediately made to feel welcome and a part of the team, I knew straight away that I had finally found the job and company that I would like to stay with until I have to retire!"
"Early on at Venners I was approached to be involved in different projects that relied on my Business Studies Degree knowledge. This led to me completing analysis and costings reports for the consultancy division throughout the UK and Europe."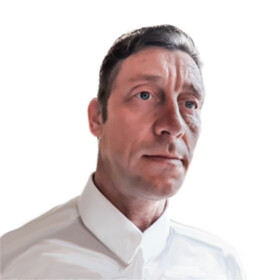 "I've been with the company for some 24+ years now, and I'm not the only one. No one ever seems to leave."
Many people in the licensed trade and hospitality sector chose stocktaking or auditing as the next step in their career, because it allows them to continue working in an exciting industry, without the excess demands on their time. The current average level of service for a Venners employee is 14 years, which, if you consider that we employ approximately 200 plus stocktakers and auditors nationwide, represents a good level of satisfaction amongst our employees. As a Venners employee you can expect:
Competitive salary
Quality training
Job variety
Flexible hours
Local work
Great benefits
We promote and support the health and wellbeing of our employees. As part of this philosophy we run a number of key initiatives. We provide enhanced training for all managers in the business, as well as specialist training on supporting your own mental health and wellbeing. We also offer a range of confidential support tools, including access to Employee Assistance Programmes and a wellbeing app, as well as relevant discounts and offers.
At Venners we continually strive for a fully inclusive culture where employees can be their authentic selves. Living out our family-like values through everything we do, we never lose focus on creating a work atmosphere that is positive for everyone. Underpinning those values is the strong sense of belonging and empowerment within our teams, all of which drives us to be the best that we can be for our employees, clients and suppliers.
Receive fully accredited training at the beginning of your journey and learn new hard and soft skills as you continue to progress with us. We'll help you enhance current skills, develop new ones and offer training and development to complement your unique abilities. We also boast a long tradition of internal progression, with 95% of our management and senior management team starting their Venners career as a Stock Auditor.
Gender pay gap
Venners publishes Gender Pay Gap data in line with the Equality Act 2010 (Gender Pay Gap Information) Regulations 2017. To view the report for the 5 April 2018 snapshot date please click to download.
DOWNLOAD >
Mathematical brains
Here at Venners we work with numbers, which means that we like our staff to be highly numerate. Let us see your maths skills, either through GCSE or A-level qualifications or relevant work experience.

Hospitality workers
Succesful applicants will have relevant trade knowledge from the hospitality industry. Applicants should show us any transferrable skills from previous hospitality roles they've worked in.
Skilled drivers
Holding a clean UK driving license is a must. We also prefer you to have access to your own vehicle, but occasionally make exceptions for city centre residents if public transport or cycling is doable.

Customer service champions
We expect our staff to be presentable, have strong people skills and a flair for customer service. Much like our founder, we still like to dress up and you'd be expected to do the same.
Our job application process
is simple

Search for a job
Scroll to the bottom of this page to find available vacancies.

Complete your application
On the job vacancy page click the 'apply now' button.

Receive a follow up email
Our regional team will let you know if you've been selected or not.

Attend an interview
This may be an online or in-person interview and will include a short test.

Get training
Following a job offer you'll attend training at our head office in Harlow, all expenses paid.

Meet the customers
Once you achieve your BII accreditation, you'll be sent out into the field as a fully fledged stocktaker or auditor.