125 years in the hospitality industry
Venners has provided stocktaking and auditing services to the hospitality industry since 1896.
150+ stocktakers, auditors and consultants
We are a specialist national supplier of operational and financial business services to the hospitality and entertainment industry, as well as other sectors. Our leading stock control, auditing and advisory solutions support thousands of businesses across the United Kingdom and Europe. We supply audits, training and software solutions to hotels, restaurants, bars, clubs, cafes, pubs, stadiums, events, catering businesses, helping clients achieve and maintain peak profitability, efficiency and compliance levels.
Mission
We empower people with solutions to grow and succeed.
Vision
To enhance potential through collaboration and insight.
Values
Learn, Inspire, Celebrate, Respect, Trust, Nurture, Create, Build, Advance, Explore, Lead, Partner
Scott Hulme
Managing Director
After taking on a job at Beefeater to support his Accountancy trainee salary, Scott realised that his real calling was in the Pub trade. In pursuit of his pub management career, at Beefeater and later Severn Inns, he became increasingly involved in stocktaking. It was here he spotted a unique opportunity to use his mathematical brain, whilst staying closely connected to the industry he loved, by becoming a stocktaker. He joined Venners in 1996 and has since progressed through the business, now serving as Managing Director.
Malcolm Muir
Consultancy Services Director
Having worked at Venners for a quarter of a century, Malcolm has seen hospitality from every angle, good and bad. Since his student days, he has been involved in large-scale operations, starting with a 1,500 capacity Student Union venue at Manchester Met University. He has since managed numerous teams of stocktakers at major events like the Ryder Cup, Olympics 2012 and Royal Ascot. His current role sees him leading profit protection and fraud investigation projects at multi-site hotel chains, stadia and franchise operations.
Andrea Lindsay
Commercial Director
Starting her career in hospitality at an early age, Andrea began at Thistle hotels, working in various Food and Beverage roles. She entered the pub and restaurant sector some years later, managing various Greenalls food-led pubs. The expertise she had built up working with several EPoS systems over the years, was noticed when she joined Venners in 2000. She was promoted through the operational ranks and is now in charge of all commercial contracts as Director and leads on the development of our in-house stock control programmes.
Andrea McCarthy
Operations Director
Andrea has long been the liaison with some of our largest clients. Her work history in hospitality spans from leisure sector to catering, restaurant and pub management experience. Having worked for some big names in the industry, including Bourne Leisure, Parkdean Holidays, SSP, The Restaurant Group and Marstons, her knowledge of the wider hospitality industry makes her pivotal in leading all operational aspects of service delivery. As Operations Director Andrea is a key driver of change, both internally and externally.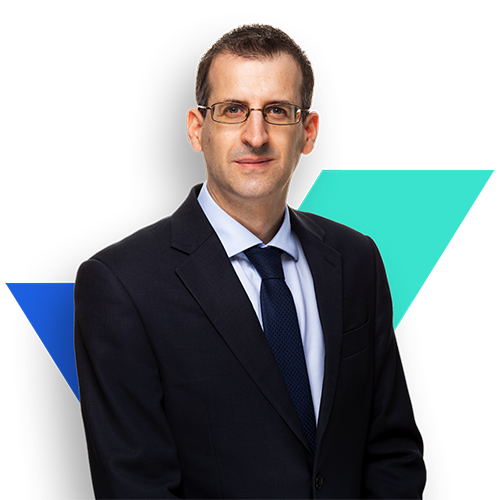 Chris Gibson
Financial Director
Chris has been Finance Director of Venners since 2011. As a fellow of the Institute of Chartered Accountants in England and Wales, he first graduated with a BA (Hons) degree in Economics from Durham University. He worked in practice for nearly 7 years, which included over two and a half years of post qualification experience in External Audit at Grant Thornton. In 2008 Chris joined Christie Group. He was promoted to become Group Chief Accountant in 2010 before eventually joining Venners in 2011.
Venners is part of Christie Group, a Group that offers an extensive portfolio of professional services for the hospitality, leisure, healthcare, medical, childcare and education and retail sectors. These include surveying, valuation, agency, consultancy, finance, insurance, compliance, stock control and business software solutions.

1896
Company founded by Edwin Venner, a Chartered Accountant from a brewing family who owned Forest Hill Brewery and 80 pubs.

1924
Forest Hill Brewery and pubs were sold to Whitbread. Venners' office was located in Bishopsgate, London.

1938
Edwin Venner elected as Master of the Worshipful Company of Brewers and joined many company boards within brewing, wine and spirits and the licenced trade.

1940
The company moved to temporary offices in Bromley, Kent due to outbreak of war.

1951
Edwin knighted in recognition of his service to the government in relation to the licensed trade and the Defence of the Realm Act 1914.

1963
Venners introduced its first computer, a punched-card system using a mechanical IBM accounting machine.

1965
The company's offices moved to Tooley Street near London Bridge. It was here Venners purchased IBM's first small computer the card-driven 360/20.

1971
Venners acquired an optical character reader which read handwriting. A few years later Venners acquired smaller firms, Reid West in Bournemouth and Adstock in Edinburgh.

1973
The company opened its first office outside London in Manchester, followed by Croydon, Edinburgh, Bournemouth and Milton Keynes. Around the same time the first Venners stock take was completed in mainland Europe, in Amsterdam.

1984
Christie Group acquired Venners.

1989
Venners moved to Tower Bridge, London. Stocktakers were first issued with laptops to produce on-site stock results after which all regional offices were closed.

1995
Venners launched Vision 2000 software and barcode scanners, taking on retail clients.

2003
Venners moved out of London for the first time, opening its office in Harlow, Essex. Two years later Venners expanded its auditing service to include Compliance and later Consultancy.

2006
Sister company Orridge bought Venners' Retail Stocktaking business. A year later Venners released its first stocktaking software called VenPowa.

2019
Kathy Richardson (former Kathy Venner) retired, who was the last Venner family member to work at the company.